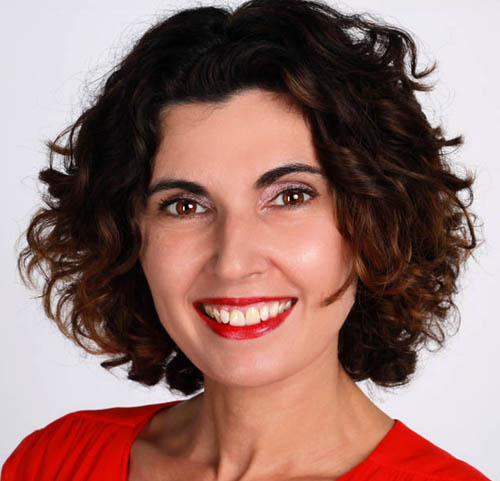 Subjects
Leadership, Strategy & Business
Future and Humanity
Innovation and Creativity
Education, Content & Information
Deborah's Representatives:
Keynote Speaker Agent
Chartwell Speakers Raleigh@chartwellspeakers.com +44 207 293 0864
(US +1 646-844-8287)
Press / Media Enquiries
Please call 0330 122 8750
(+44 330 122 8750)
Deborah is happy to deliver a professional opinion to the media about the future of boards, work, education, skills, media, social networks and culture; Inspiring innovation and creativity; Digital philosophy in the humanites; Leadership and the future; Digital evolution and ethics.

A Selection of Interviews and Features
(Downloadable media is provided with permission from the publisher. Click on links to view media).
Channel 4 News (8th August 2018)
Infowars Should it Have Been Banned on Social Media?
Policy-making and regulation of the tech giants
Handling of harmful content, disinformation, misinformation and fake news
Marlow FM (28th November 2018)
The future of social networks
Tortoise Media (March 17th 2021)
Toxity in Tech
The past, present & future of diversity in tech and digital
Leadership, ethics, risk, brand reputation, policy and artificial intelligence
Cleverish Magazine (January 2020)
Deborah was interviewed about Divergent Thinking, Innovation, Creativity and Music: Can Music Cure Your Creativity Crisis?
IBM Future Focus, Telegraph Business Club, and MarketingWeek 2009
E-Business Evolution White Paper (PDF 542KB) - The Past, Present and Future of E-Business (Contributor: White paper featuring articles from leaders at John Lewis, J.P. Morgan, PriceWaterhouseCoopers, Cancer Research UK and Linden Labs) - The paper and elements in the paper were featured in Telegraph Business Club, IBM Future Focus, and MarketingWeek.
Media List 2007 - 2021
Channel 4 News
Bloomberg
IBM Future Focus
Telegraph Newspaper
Telegraph Business Club
MarketingWeek
Tortoise Media
RBS/Natwest Bank Magazine
American Banking and Market News
International Business Times (Canada Edition)
IT Wales
AllBusiness
NetImperative
PC Pro
Channel Pro
InternetRetailing Magazine
Which? Magazine
Fashion Extras
Childrens Wear Buyer Magazine
Speciality Food Magazine
Retail Bulletin
My Customer
...and more