Influencer Social Media Posts
Below: Week in February 2019 Retweets of Deborah's posts had an audience reach of 3.6-Million.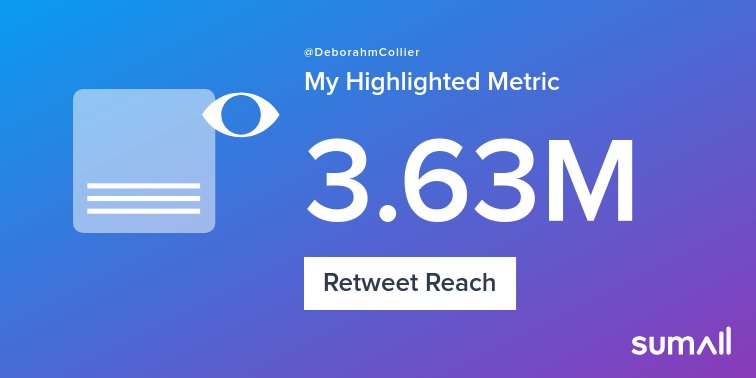 As a niche online influencer with a high-profile media and business following, Deborah is able to post selected sponsored posts. (30K+ Twitter following with 3.6-million weekly retweet reach).
The following are an example of suitable sponsored postings (subject to approval):-
Education
Launch of educational technology, service or initiative (Not competing with London Learning Consortium - UK apprenticeships and traineeships. Not competing with The Certiifcate in Online Business or it's partners in relation to Digital or Marketing Skills).
Government
Digital, Education of Business Support / Service Initiative or News
Business
Audience appropriate services, products or support to help businesses and entrepreneurship. For example: recruitment / advertising.
Technology
Technology and digital services to support business or government
Social network and tech giant news affecting business (For example: advertising or e-commerce)
Please note, that to comply for the laws any commercial posts will be marked as sponsored and not a an endorsement of any products or services.
A post to Deborah's following has been priced by a specialist agent at $230 per individual tweet. Deborah recommends a campaign comprising of a series of tweets, or timed retweets throughout a week long campaign.